Hope for Health Crisis Counseling

Support for Public Health Employees
The emotional well-being of public health employees during the Pandemic is as important as the well-being of the people they serve in our communities. Hope for Health is available to help. We invite all public health employees to join our discussions about the ways in which the Pandemic continues to have an impact on their physical and emotional health as well as wellness strategies to manage stress and promote healing.
The New Jersey Department of Health (NJ DOH) was awarded the CDC NJ COVID Disparities Grant to promote resilience and sustainability of the NJ DOH public health workforce as a result of the pandemic. DOH has awarded NJDHS funding for the Hope for Health project.
Who Cares? WE DO!
If you are in need of 
Emotional Support, Crisis Counseling and/or Information and Referral
Call the NJ Mental Health Cares Helpline.
866-202-HELP (4357)
Open 8 to 8 Monday through Friday
Please scroll to see all below. For the flyers that have links,
please click each one to download the flyer with clickable link(s).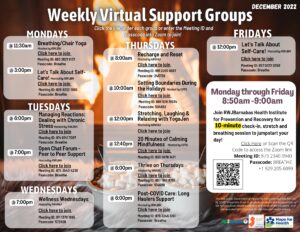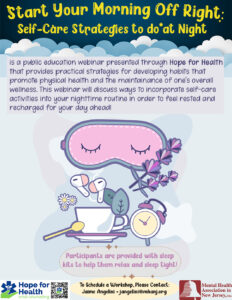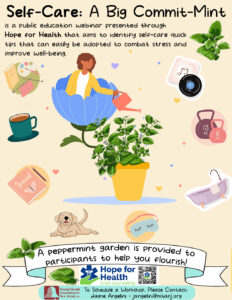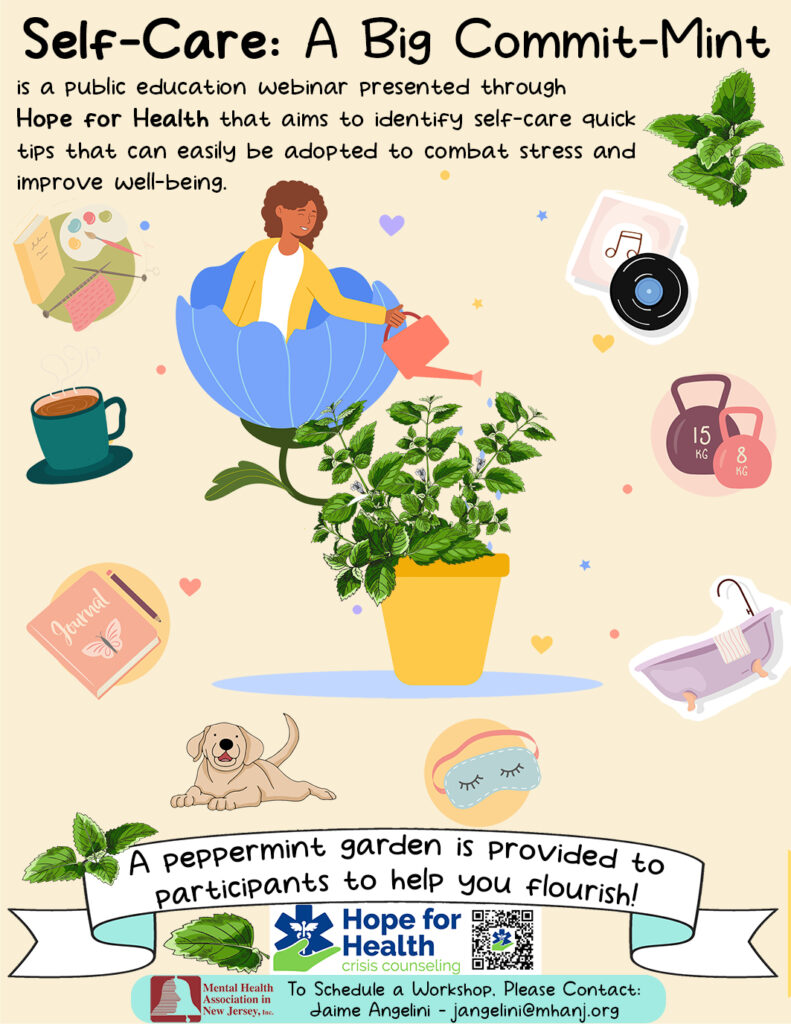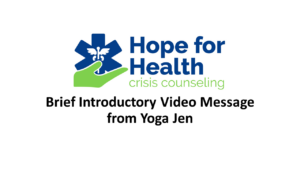 Additional Information
Learn More about the New Jersey Department of Health Project Firstline Team:
Project Firstline Learning Needs Assessment Flyer (English)
Project Firstline Learning Needs Assessment Flyer (Spanish)
Understanding the Public Health Workforce's COVID-19 Mental Health Challenges, Article from the National Council for Mental Wellbeing
Confronting Health Worker Burnout and Well-Being, Article from The New England Journal of Medicine
The Mental Health of Healthcare Workers, A Report from Mental Health America