Ocean County Support Groups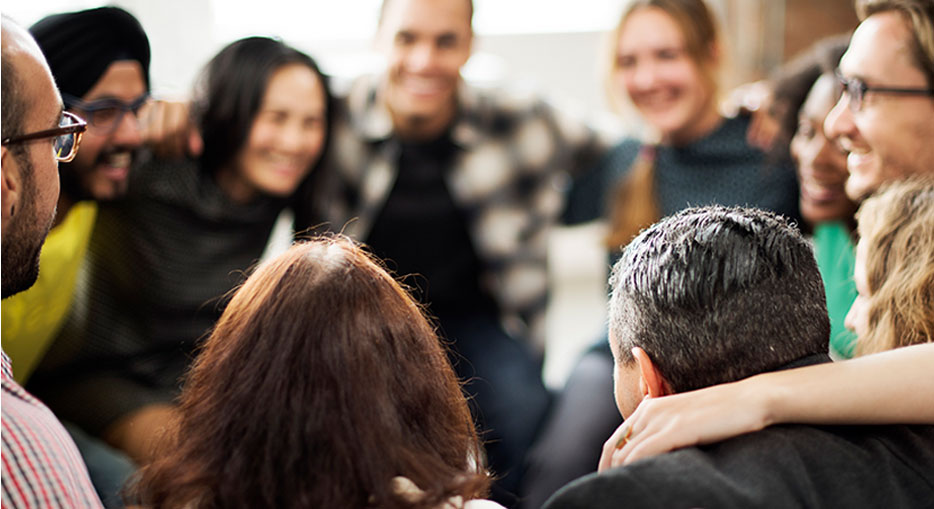 Home base for the Mental Health Association in New Jersey (MHANJ) in Ocean County is a bustling office in Toms River. Its focus is education and support for members of the community who enter recovery from mental illness and/or substance abuse. The staff's enthusiasm goes far in efforts to engage and assist the center's participants who, themselves, are eager to learn and grow. All of the staff and volunteers in our Ocean satellite are mental health consumers who serve as role models for their peers.
The MHANJ is a statewide non-profit organization that strives for mental health for children and adults through advocacy, education, training, and services. Since 1948, the MHANJ has fulfilled its mission by responding to issues raised by consumers of mental health services, working for changes and promoting policies that protect their rights and fighting the stigma that makes mental health recovery difficult. The MHANJ also provides programs that directly assist consumers in need, reducing the strain on limited government resources.
We continue to be a driving force in our advocacy efforts, working to ensure that mental health consumers have a voice.
Services Available in Ocean County and Statewide
Peer Outreach Support Teams (POST) assist mental health and/or substance abuse consumers in their daily lives in the community.
POST workers are people in recovery from mental illness who serve as recovery role models. They have received specialized training preparing them to provide individual emotional support, information and links to mental health, medical, housing, employment services and facilitate self-help programs.
POST's community outreach team runs groups, training, and meetings in many of the outpatient programs in Ocean County. They also offer services to residents in three boarding homes such as facilitating recreational activities for them and transporting them to the Journey to Wellness Self Help Center.
Community Outreach and Discharge Planning are provided on a regular basis. POST team members work in partnership with Saint Barnabas Behavioral Health in Toms River to offer guidance and support to mental health consumers as they transition out of short-term care. The POST team may play an important role in the consumer's discharge, helping them to "bridge the gap" between hospital care and life back in the community. For example, POST workers may arrange for such necessities as transportation and offer assistance with arranging for other essential needs such as food and housing.