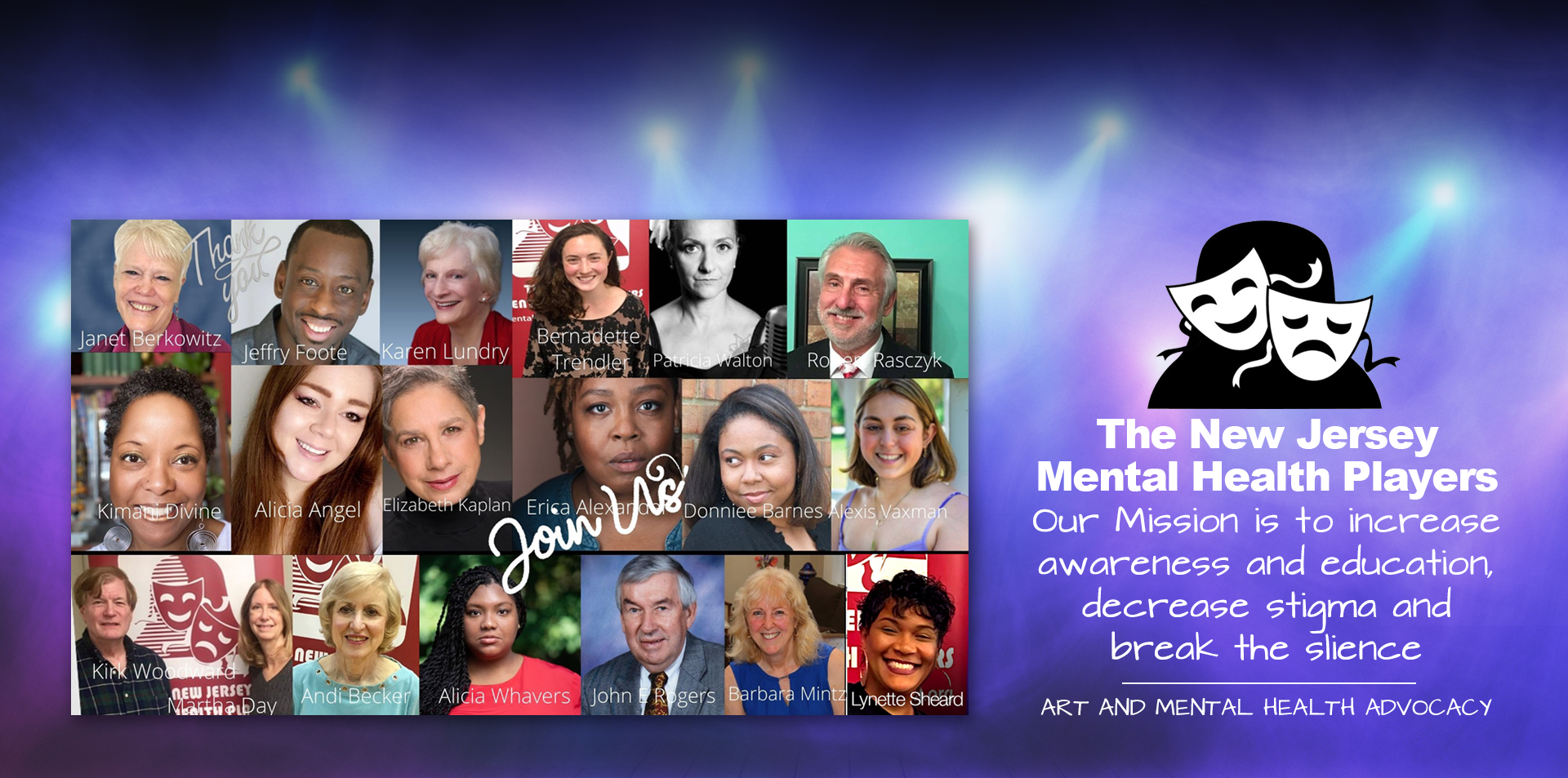 The Mental Health Association in New Jersey's NJ Mental Health Players (NJMHP) is the longest-running community education program of its type in New Jersey. Presentations provide audiences with a dynamic way to receive basic education about mental illness, addiction, and other relevant challenges.
The mission of the NJMHP's is to utilize improvisation, role-play and scripted scenarios, combining performance art and advocacy to increase awareness, decrease stigma and break the silence often associated with mental health.
During the COVID-19 pandemic we have transitioned our live performances to a virtual platform using ZOOM. We have incorporated and advanced scripts demonstrating how current world matters impacts our emotional wellbeing. Audience's include community and corporate conferences, non-profit, seminars, elementary, high school, colleges/universities, social service agencies, hospitals, state and federal agencies.
The flow of live and virtual presentations are similar, with virtual performances adding in features such as music, videos, live chat, polling, and a curtain call. The flow of both types performances consists of a trained mental health professional as a moderator who shares facts, data, and information followed by a scenario performed by the Players, and then a "talk-back" with the players, who remain in character soliciting interactive engagement, discussion and collective solutions from the audience. The performance ends with the moderator framing the discussion and providing additional information, resources, links, and contact info. Our program will continue to evolve, transform and modify based on the most current CDC guidelines for safe interaction during the pandemic.
Topics include a variety of subjects such as mental illness, stigma, racism, grief, isolation, Bullying, COVID-19, virtual learning, coping skills, suicide prevention, addiction and recovery, caregivers, LGBTQIA+ and many more more.
To request a booking or for more information, contact the Lynette Sheard, Director of the MHANJ's NJMHP at mentalhealthplayers@mhanj.org, or (973) 571-4100, ext.104.
Please view and share this promotional video