Laverne S. Williams, CSW, Director of PEWS and Member of the MHANJ's Community Education Team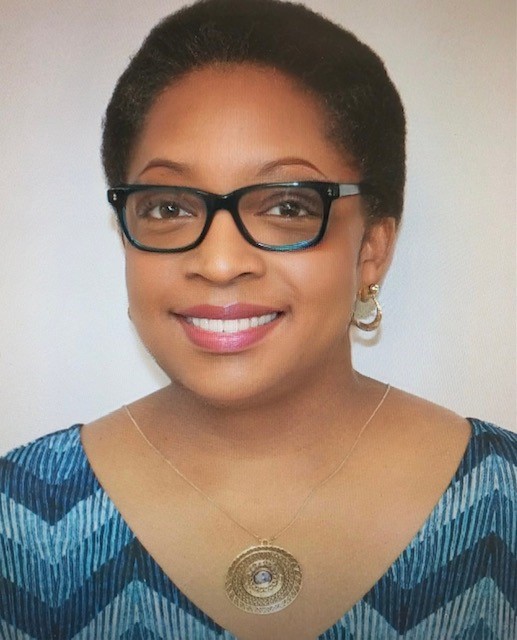 Laverne Williams is a quintessential leader in emotional health and spirituality, possessing a heartfelt dedication to making the world a better place. Driven by her faith in God and her passion to create positive change, she became an inspiring figure in articulating and addressing mental illness in the Black Community.
After more than 38 years of service to the MHANJ, Laverne is retiring from her full-time position as the Director of the PEWS (Promoting Emotional Wellness and Spirituality) Program and an integral member of the Community Education Team. Laverne founded PEWS in 2005 and has remained at the helm until now. The PEWS Program's goal was to help break the stigma associated with mental health conditions for members of the African American church. She became a strong proponent of equipping church leaders with skills to respond to congregants who had concerns about their own mental health or the mental health of their family members.
As an advocate on behalf of persons with mental illness, and as a long-standing Deacon and member of the Union Baptist Church in Montclair where she still serves, Laverne has diligently developed partnerships between faith-based communities and behavioral health institutions by bridging the gap between theology and mental health. Her insights were indispensable in encouraging culturally relevant behavioral health resources and family support services to an array of diverse consumers. She diligently worked to increase awareness and engagement with key stakeholders in communities of color.
In addition to her award-winning work, Laverne is also a New Jersey Certified Social Worker, WRAP (Wellness & Recovery Action Plan) Facilitator, Mental Health First Aid Instructor and Certified Grief Recovery Specialist. She is a highly sought-after conference keynote speaker and workshop facilitator having presented to numerous statewide and local agencies, consumer organizations and family member groups.
"We congratulate Laverne Williams on her many accomplishments over her 38 years of service at the MHANJ. She has pioneered several initiatives covering important topics such as mental health in communities of color, grief assistance and helping people with excessive attachments to name a few. She has been a true inspiration and her legacy will continue to make a difference in the years to come. We will always consider her a member of our MHANJ family," said Carolyn Beauchamp, MHANJ's President and CEO.
Through the years Laverne and her work have touched hundreds of clergy members, families and individuals across the state. She has conducted a multitude of trainings, discussions, presentations and outreach activities that have changed the landscape and helped to break the stigma of mental illness.
Her work has been published and she has been quoted by notable authors such as Sheryl Sandberg in her bestselling book, Option B – Facing Adversity, Building Resilience, and Finding Joy. The PEWS program is referenced in a paper published by Laverne and her colleagues, entitled, Implementing a Mental Health Ministry Committee in Faith-Based Organizations: The Promoting Emotional Wellness and Spirituality Program,* accessible on the National Library of Medicine's website. 
Brief summary of her key accomplishments includes:
Leading pioneering work for faith-based communities and the public at large, to help break the stigma of mental illness so that people will seek the help they need for mental health challenges.
Spearheading and serving as pioneering founder of the Mental Health Association in New Jersey's Promoting Emotional Wellness and Spirituality (PEWS) Program in 2005 and serving as Program Director since its inception.
Becoming a Certified Social Worker (CSW) and using her training and spiritual beliefs to combine behavioral health with theology.
Reaching thousands of clergy members and helping to change the perception of mental illness in a broad array of spiritual communities.
Educating thousands of individuals on mental health awareness topics, with a special emphasis on seniors, people who tend to hoard, and those experiencing grief.
During the COVID-19 pandemic, creating a new internet-based weekly show, Thankful Tuesdays, which provided resources for many, and an invaluable outlet to interact and discuss challenges at a critical time of racial and spiritual strife.