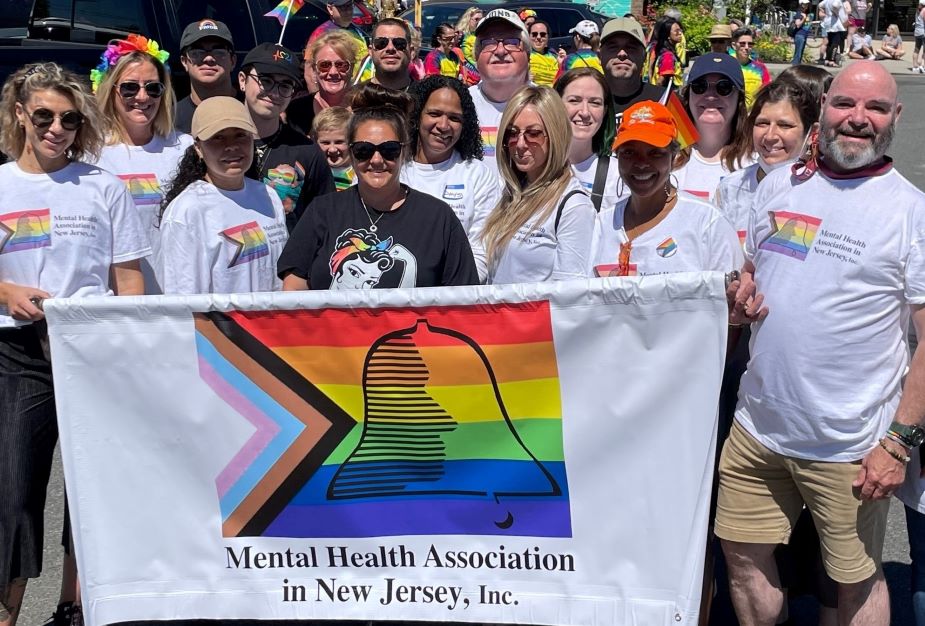 The Mental Health Association in New Jersey knows that inequity, discrimination and prejudice have a negative impact on people's mental health. To this end MHANJ offers emotional and mental health support to the LGBTQIA+ community.
What is LGBTQIA+? Lesbian, Gay, Bisexual, Transgender, Queer, Questioning, Intersex, Asexual, Allies
We offer peer support groups and services to individuals and families, educational workshops, advocacy, training, and additional services to mental health and co-occurring providers. We seek to raise awareness of the importance of mental health for the LGBTQIA+ community through educational endeavors as we work to build a collective acceptance in the broader community. Please scroll the page to see more.
The Mental Health Association in New Jersey understands that all discrimination undermines mental health. Therefore, we are committed to diversity, equity and inclusion and engagement in all that we do.
About the LGBTQIA+ Community
The LGBTQIA+ community is comprised of PEOPLE FIRST, that share different backgrounds, racial identities, religious beliefs, socio-economic class, social structure and have a variety of gender expressions, as well as sexual orientations. The intersectionality of culture, race and identities make the community a rich and diverse group of individuals that are unfortunately often misunderstood, discriminated against and marginalized.
Quite often LGBTQIA+ individuals are the target of hate crimes and experience mental, emotional, and physical abuse because of homophobia, biphobia, transphobia, bullying and discrimination, including labeling, stereotyping, misgendering and denial of opportunities or access to services.  For some, there can be a sense of shame if one feels or is labeled as "different" or something worse. This can be emotionally traumatic and mentally devastating.
If you belong to the LGBTQIA+ community, you may find belonging, support and strength within the community and perhaps, not so much, outside of it. Embracing who you are can be both empowering and scary. How you experience your sexual orientation and gender identity and how you are received by others can and often does have an impact on your mental health.
Whether you have had a positive or negative experience of coming out or have not come out, you are welcome at the MHANJ.
To register for our email list or for more information, contact Eve Ellsworth, Coordinator of New Jersey Self-help Clearinghouse,
at eellsworth@mhanj.org or (732) 441-4457, ext. 952.
For more information about Show Your True Colors, including how to register, email unitedbywellness@mhanj.org.