Ensuring adequate access to behavioral health care for all New Jersey residents in need is a key area of focus for the Government Affairs (GA) team.
The GA team at MHANJ frequently measures access to care in New Jersey. Through conducting our own research studies, the GA team gathers insight about New Jersey's current system of behavioral health care, potential areas for improvement, and the systemic barriers that prevent people from accessing care.  It is the goal of the GA team to use our findings to enhance New Jersey's system of behavioral health care and its capacity to provide for people in need.
Below is an archive of MHANJ research, focusing on a variety of access to care issues impacting the state of New Jersey:
Wait Time Study
Medication for Opioid Use Disorder (MOUD) Survey
ICMS Telehealth Study
Network Adequacy Study
MHANJ Medicaid LogistiCare Transportation Feedback Survey
---
Insurance Questions about Mental Health or Substance Use Treatment?  We Can Help!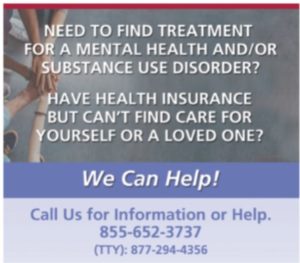 Your Insurance Questions Answered
Our Insurance Specialists can help you navigate the insurance landscape and answer questions about private insurance, Medicaid and Medicare coverage. If you are underinsured or have no insurance, we can connect you with state-funded treatment programs through the New Jersey Department of Health, Division of Mental Health and Addiction Services.
For more information, visit our NJ Connect for Recovery Insurance Assistance Initiative Site
Click here for a printable version of our flyer
---
For more information about issues regarding access to behavioral healthcare, please contact:
Barb Johnston, Director, Policy & Advocacy, at bjohnston@mhanj.org
Amanda Kolacy, Community Advocate, at akolacy@mhanj.org