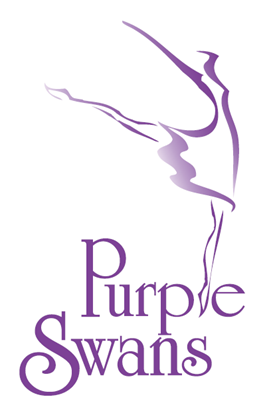 Purple Swans Corporation to be Honored by the Mental Health Association in New Jersey
The Purple Swans Corporation uses a unique, creative approach
to break the stigma of mental health challenges in our communities.
The Mental Health Association in New Jersey (MHANJ) is pleased to announce that the Purple Swans Corporation, a non-profit New Jersey dance troupe dedicated to integrating Chinese and American performing arts, has been chosen as an honoree for its 23rd Annual Evening of Excellence. This prestigious event will be held on Wednesday, November 15, 2023, at the Park Savoy Estate in Florham Park.
The Purple Swans Corporation is being honored for using their platform to make a positive impact on communities by fighting the stigma of mental illness. "Their tenacity in spreading the message and normalizing the conversation helps to pave the way for people to feel comfortable in seeking the help they need," said Carolyn Beauchamp, President and CEO of the MHANJ.
Purple Swans uses a unique, creative approach to promote mental health by interspersing dance performances with mental health messages. It employs a moving and impactful strategy to reach the audience. Taking their commitment to mental health further, Purple Swans has sponsored Mental Health First Aid and Question, Persuade, Refer suicide prevention gatekeeper training to members of the Asian community.
"From Indian cave paintings of dancing figures dating back to 8000 B.C.E., dance has been part of human history, lending transcendence to spiritual rituals and creating bonds within communities. Dance is, at the very root, mental as well as physical. At Purple Swans, we believe in the power of using dance to bring people together and empower the disadvantaged, a goal resonating with that of MHANJ. We are very honored and thankful to be recognized at MHANJ's 2023 Evening of Excellence and we look forward to the next stage of our partnership," stated Maria (Jie) Wu, Chair of the Board of Trustees for Purple Swans.
"The prevalence of stigma related to mental health issues is a widespread concern in Asian communities. Within our community, we've encountered unfortunate narratives of youth suicides stemming from a reluctance to seek timely assistance for mental health challenges," said Lei Chen, Director of the Community Outreach and a Board of Trustees member for Purple Swans. "With the objective to create a positive impact in peoples' lives and promote Chinese performing arts within the community, we've started an initiative to enhance awareness regarding mental health, particularly among adolescents. Our aspiration is to play a role in reducing the stigma surrounding mental health, encouraging a greater number of individuals to seek support when necessary."
The Purple Swans Corporation was founded in 2014 by a group of dance professionals and enthusiasts. Its mission is to enrich the community by connecting the East and the West and promoting cultural exchange through intercultural performing arts. In addition to promoting good will and positivity in the community, the organization promotes Chinese performing arts, having produced many memorable classic performances in the greater New York area. Founding members are accomplished professionals from a variety of fields including finance, technology, education, and art, who dedicate their time to this great cause.
OUR SPONSORS FOR MHANJ'S 2023 EVENING OF EXCELLENCE
At the Diamond Level: RWJBarnabas Health and Rutgers University Behavioral Health Care; At the Silver Level: Elaine Ferretti, Hackensack Meridian Health, Inserra Supermarkets, Janine & Dan Kane, United Healthcare-Oxford; At the Bronze Level: Community Access Unlimited, Delta Dental, Steven E. Geltzeiler, Hackensack Meridian Carrier Clinic, Horizon Blue Cross Blue Shield of New Jersey, Janssen Neuroscience Pharmaceutical Companies of Johnson & Johnson, Legacy Treatment Services, Lexpath, Lundbeck, MikeWorldWide, Otsuka and Zelis.
About the Mental Health Association in New Jersey's Evening of Excellence
The Evening of Excellence is an important fundraiser for the Mental Health Association in New Jersey. Proceeds from the event will support our advocacy efforts in behavioral health.
For information related to tickets, sponsorship and the ad journal for the Mental Health Association in New Jersey's 23rd Evening of Excellence please visit https://tinyurl.com/yckhnujb, or call 973-571-4100, ext. 123, or email  kkoskie@mhanj.org.
The Mental Health Association in New Jersey is a statewide non-profit organization whose mission is to strive for children and adults to achieve victory over mental illness and substance use disorders through advocacy, education, training and services. Its state headquarters is in Union County. It has additional locations in Atlantic, Hudson and Ocean Counties, and affiliates in Essex, Monmouth, Morris, and Passaic Counties. For more information visit https://www.mhanj.org/.