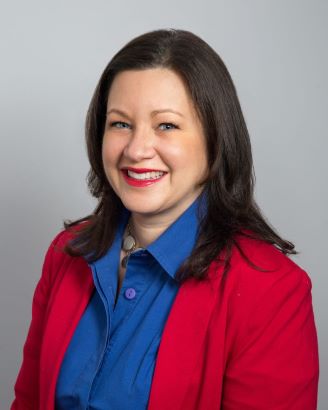 Emily Grossman, MA, CPRP, NYCPS-P, Peer Life coach, Keynote Speaker,
Author of Unlocked: From Psych Hospital to Higher Self to be Honored by Mental Health Association in New Jersey
The Mental Health Association in New Jersey (MHANJ) is pleased to announce that Emily Grossman, CPRP, NYCPS-P, has been chosen as an honoree and as the keynote speaker for its 23rd Annual Evening of Excellence.  This prestigious event will be held on Wednesday, November 15, 2023, at the Park Savoy Estate in Florham Park.
Ms. Grossman is currently the owner of her own mental health consulting business offering her services as a keynote speaker, peer life coach and trainer. She specializes in helping people with mental health challenges get unstuck and build a life beyond their diagnosis. She  is being honored for inspirational leadership to people with mental health and substance use conditions.
"Due to her courage in sharing her story and for her strong advocacy that people can fully recover from a mental health diagnosis, Ms. Grossman is paving the way for others to follow. We are thrilled that our organization played a role in her recovery journey, and we are grateful for the work she does to reduce the stigma related to mental illness," said Carolyn Beauchamp, President and CEO of the Mental Health Association in New Jersey.
After being diagnosed with bipolar disorder and schizophrenia at the age of 18 while an undergraduate student at Emory University, Ms. Grossman had to drop out of college. She returned home to New Jersey and began a journey through the maze of the behavioral health system which included a total of 12 psychiatric hospitalizations.  On the verge of being institutionalized for an indefinite period of time for her bipolar symptoms, she admits to using her skills and time within the system to mislead the intake coordinator to prevent admittance. She relays, "I felt strongly that I was called to do something to help others even though I didn't know what it was at the time."
Amazingly, during this period of turmoil, Ms. Grossman was successful in completing her undergraduate degree from Rutgers University and earning a master's degree from Teacher's College, Colombia University. After teaching 6, 7 & 8th grades for three years, she felt the pull to do more. She found the Consumer Connections program offered by the Mental Health Association in Atlantic County (MHANJ) and enrolled in the six-week course. Subsequently, she was hired by MHANJ to do coaching and as her path unfolded, she fell in love with working in the mental health field running groups, workshops and trainings while developing her unique style of compassionate guidance gleaned from years of dealing with a serious mental illness herself. "My mission in life is to help people heal with my mental health recovery story," she says.
In addition to being honored by the Mental Health Association in New Jersey this November, Ms. Grossman has received the  National Council's 2018 Peer Specialist of the Year Award and the Mental Health News Education's Self Advocacy Award 2023
Ms. Grossman is also the author of her first book, Unlocked: From Psych Hospital to Higher Self, with the subtitle, 25 Keys to Recovering from Depression, Anxiety or Bipolar Disorder. This book details her heart-rending and ultimately triumphant journey after receiving her diagnosis. It includes tips for those on the recovery path and is imbued with an encouraging tone.
OUR SPONSORS FOR MHANJ'S 2023 EVENING OF EXCELLENCE
At the Diamond Level: RWJBarnabas Health and Rutgers University Behavioral Health Care; At the Silver Level: Elaine Ferretti, Hackensack Meridian Health, Inserra Supermarkets, Janine & Dan Kane, United Healthcare; At the Bronze Level: Community Access Unlimited, Delta Dental, Steven E. Geltzeiler, Hackensack Meridian Carrier Clinic, Horizon Blue Cross Blue Shield of New Jersey, Janssen Neuroscience Pharmaceutical Companies of Johnson & Johnson, Legacy Treatment Services, Lexpath, Lundbeck, Mike World Wide, Mutual of America, Otsuka and Zelis.
The Evening of Excellence is an important fundraiser for the Mental Health Association in New Jersey. Proceeds from the event will support our advocacy efforts in behavioral health.
For information related to tickets, sponsorship and the ad journal for the Mental Health Association in New Jersey's 23rd Evening of Excellence please visit https://tinyurl.com/yckhnujb, or call 973-571-4100, ext. 123.
About the Mental Health Association in New Jersey's Evening of Excellence
The Mental Health Association in New Jersey's 23rd Annual Evening of Excellence is a crucial fundraiser for the organization. Proceeds will support efforts to increase access to behavioral health services for those in need. For more information please visit mhanj.org, call 973-571-4100, ext. 123, or email kkoskie@mhanj.org.
The Mental Health Association in New Jersey is a statewide non-profit organization whose mission is to strive for children and adults to achieve victory over mental illness and substance use disorders through advocacy, education, training and services. Its state headquarters is in Union County. It has additional locations in Atlantic, Hudson and Ocean Counties, and affiliates in Essex, Monmouth, Morris, and Passaic Counties. For more information visit https://www.mhanj.org/.