An Initiative to Help Families
Finding Hope: The Family Journey through Mental Illness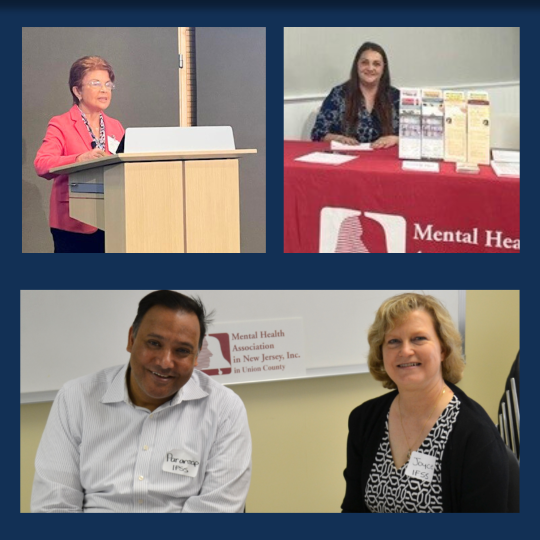 The Mental Health Association in New Jersey (MHANJ) is drilling down to find out what parents/caregivers of adults with serious mental health conditions need to assist and support their loved ones, and what is already available in the community. Once determined, the Association is committed to advocating for systems, policies and services to fill the gaps.
"Adults living with a Serious Mental Illness may face many barriers to living the life they thought they would. This reality can be heartwrenching for parents, who are often presented with big challenges in caring for their adult child. We want to help," said Carolyn Beauchamp, MHANJ's President and CEO.
To kick off this initiative, the MHANJ is hosting a series of meetings where family members can come and express their experiences, concerns and needs they identify for their loved ones. The first meeting was held on August 28.
Here is a summary of what was shared:
The mother of the adult child with a mental health condition is very often the caregiver. They are constantly worried about a million variables related to their offspring's challenges.
There is often a lack of communication between the parents and the mental healthcare provider. This is frustrating because the parent is the person who monitors and supports the well-being of the individual.
It is hard to find psychiatrists and therapists who accept Medicaid and Medicare; and, in general, the shortage of psychiatrists and therapists in our state is a problem for many people, whether they have insurance or not.
Many services that support community life for adults with mental health conditions offer only short-term solutions, with little or no ongoing assistance.
Opportunities for socialization for an adult with mental illness are extremely limited.
Affordable housing is hard to find.
Aging parents are worried about what will happen to an adult child when the family is no longer able to care for them.
Caption for Photo Above: Representing the MHANJ at the family meeting were: Carolyn Beauchamp, President and CEO; Racheal O'dea, Deputy CEO; Joyce Benz, Director of MHANJ's Union County Intensive Family Support Services (IFSS); and Parantap Pandya, Family Support Specialist. Present but not pictured are Mercedes Gomez, Union County IFSS; and Merrill Altberg, Director of Communications and Amanda Kolacy, Community Advocate.