MHANJ Government Affairs
Telehealth for Mental Health Study in NJ
MHANJ's Cutting Edge Newsletter July 2021
As a result of the COVID-19 pandemic, telehealth services have become a staple of mental health service delivery and are expected to continue even after the end of the pandemic. Mental Health Association in New Jersey (MHANJ) is dedicated to ensuring that individuals experiencing mental health conditions receive access to telehealth services for the treatment of their conditions.
Through conducting a randomized research study, MHANJ found that the majority of current ICMS clients utilizing telehealth services most commonly engage in voice-only services- a finding that necessitates this form of virtual treatment be both accessible to consumers and covered by health insurance providers. Therefore, MHANJ recently supported and offered recommendations to bill S2559/A4179, which if passed, would require healthcare private insurers and Medicaid plans to include coverage of voice-only telehealth services. S2559/A4179 has unanimously passed in both the Senate and the Assembly. MHANJ will remain dedicated to endorsing future bills that will provide greater access to telehealth services to people in need, during and following the COVID-19 pandemic.
This article details the study conducted by MHANJ, which highlights the importance of voice-only telehealth services for mental health conditions by examining the telehealth practices and preferences of individuals receiving mental health case management services in New Jersey.
——————————————————————————————————————————
Current Active Medication Assisted Treatment (MAT) Providers During COVID-19 Pandemic
———————————————————————————————————————————————————————————
Residential Health Care Facilities (RHCF) Due Process Brochures
Residential Health Care Facilities Due Process Information — Printable, English
Residential Health Care Facilities Due Process Information — Printable, Spanish
Important Message from the President:
Parity Legislation Signed Into Law
Governor Murphy signed the Parity Bill into law in April 2019! It has been a long road and we are proud to say that the Mental Health Association in New Jersey has been a strong member of the Parity Coalition. Barbara Johnston, our Director of Policy and Advocacy, has worked to define and develop parity in healthcare coverage over the past several years. With our partners, the National Council on Alcoholism and Drug Dependence, and others, we have been a strong voice for accountability and transparency between insurance coverages for physical and behavioral health treatment. This new law will hold managed care organizations (MCOs) accountable for reporting inequities to the Department of Banking and Insurance. The department will report their findings to the legislature on a yearly basis. We will finally have data that identifies differences in restrictions such as prior authorization, step therapy, and network adequacy. Thank you all for your support and activity on this issue. It's one more step toward equality for those with behavioral health issues.
— Message from Carolyn Beauchamp, MHANJ President and CEO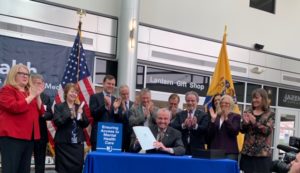 How We Do What We Do
The MHANJ Government Affairs (GA) Team works to ensure that New Jersey residents have access to quality behavioral health care (mental health and substance use). We advocate for integrated behavioral and physical health care.  We are proactive in supporting parity for behavioral health with physical health care.  The GA team manages MHANJ's advocacy, legislative and public policy work on the state and national level.  This is accomplished through working with legislators and key governmental leadership officials; assuring a strong peer/consumer voice while supporting choice and the rights of individuals.  The GA team operates under the core belief that wellness and recovery is attainable.
The Cutting Edge, Policy Updates
Policy and Advocacy Initiatives
Policy Papers
Listed below are policy positions on mental health-related issues that have been accepted by the MHANJ Board of Directors. For the MHANJ's stance on issues that are not listed below, please contact Barbara Johnston, Director, Policy & Advocacy at bjohnston@mhanj.org.
Insurance Questions about Mental Health or Substance Use Treatment?  We Can Help!
Your Insurance Questions Answered
Our Insurance Specialists can help you navigate the insurance landscape and answer questions about private insurance, Medicaid and Medicare coverage. If you are underinsured or have no insurance, we can connect you with state-funded treatment programs through the New Jersey Department of Health, Division of Mental Health and Addiction Services.
For more information, visit our NJ Connect for Recovery Insurance Assistance Initiative Site
Click here for a printable version of our flyer
Have Your Voice Heard, Register to VOTE!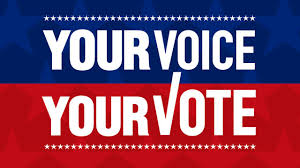 Reasons to VOTE:
Being a registered Voter gives you the power to have your voice heard!
Every election (big or small) matters and your vote matters!
Who you choose to run your local, State and National government has a direct impact on your life!
Policy or Advocacy Issue or Question? Contact Us!
Barbara Johnston, Director, Policy & Advocacy | bjohnston@mhanj.org | 973-571-4100 ext. 133