MHANJ Government Affairs
Comments on Mass Shootings
-From Carolyn Beauchamp, President and CEO, Mental Health Association in New Jersey
I have struggled to write to you about the recent terrible shootings in Texas and Ohio. Watching pundits blame mental illness for these events has been painful, and I automatically reject the premise. I reject it because I know that this is the easiest blame game – our population of people with mental health challenges has little power, few champions, and not much ability to fight back. There are many reasons that such violent acts happen. While every country has its citizens with mental illnesses, violent video games and angry people, others have nowhere near US's level of death by gun; the major difference is the level of gun control. I believe we live in a country that prizes certain individual rights, such as the right to bear arms, above all else; the collective good is of no consequence when powerful forces drive the discussion.
The first response by government has been to enact "red flag" laws, which are being decided by state governments. These laws allow authorities, mainly police, to remove guns from people's homes who are described as behaving violently or voicing threatening actions. Unfortunately many states categorize this description as mental illness, not violent behavior.  Here in New Jersey we have significant gun control legislation and a lower rate of death by gun. This includes a red flag law that we have contributed to through our government affairs work. Our law states that guns can be removed from homes based on behaviors, not on mental illness. This is an important distinction. One response to the recent shootings is to make red flag laws a national law.
While these killers may not be mentally ill, they are not mentally healthy, are they? How do we label their actions? Perhaps therein lies the answer. We need to judge the behaviors and not label an illness. Hate is not a mental illness. Incomprehensible actions are not necessarily caused by mental illness. According to the National Council for Behavioral Health's research on Mass Violence in America, only 3% of violent crime can be attributed to those with a mental illness. In fact, those with serious mental illness are frequently the recipients of violence. Data between 1982 and 2017 shows that 54% of mass shooters are young white men, many of them struggling with a sense of entitlement connected to being white: holding grievances related to employment, relationships, and opportunity, and seeing themselves as mistreated and victimized.
These mass shootings are hate crimes. The FBI describes hate crime as "a criminal offense against a person or property motivated in whole or part by an offender's bias against a race, religion, disability, sexual orientation, ethnicity, gender, or gender identity." Acting this out with guns is a product of learning and of our culture.
The President has most recently suggested that we reopen psychiatric hospitals to protect our country. Such links between mental illness and mass shootings is inaccurate, stigmatizing and marginalizing; they strengthen people's misguided fears about people with mental illness. My perception is that the mental health community would welcome genuine concern and resources for treating mental illness. Our services are grossly underfunded and waits for treatment are significant in the public sector in particular. Unfortunately, the blame game does not come with additional resources.
———————————————————————————————————————————————————————————
Residential Health Care Facilities (RHCF) Due Process Brochures
Residential Health Care Facilities Due Process Information — Printable, English
Residential Health Care Facilities Due Process Information — Printable, Spanish
Important Message from the President:
Parity Legislation Signed Into Law
EXCITING NEWS! On April 11, Governor Murphy signed the Parity Bill into law! It has been a long road and we are proud to say that the Mental Health Association in New Jersey has been a strong member of the Parity Coalition. Barbara Johnston, our Director of Policy and Advocacy, has worked to define and develop parity in healthcare coverage over the past several years. With our partners, the National Council on Alcoholism and Drug Dependence, and others, we have been a strong voice for accountability and transparency between insurance coverages for physical and behavioral health treatment. This new law will hold managed care organizations (MCOs) accountable for reporting inequities to the Department of Banking and Insurance. The department will report their findings to the legislature on a yearly basis. We will finally have data that identifies differences in restrictions such as prior authorization, step therapy, and network adequacy. Thank you all for your support and activity on this issue. It's one more step toward equality for those with behavioral health issues.
— Message from Carolyn Beauchamp, MHANJ President and CEO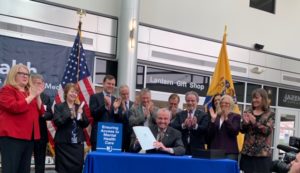 How We Do What We Do
The MHANJ Government Affairs (GA) Team works to ensure that New Jersey residents have access to quality behavioral health care (mental health and substance use). We advocate for integrated behavioral and physical health care.  We are proactive in supporting parity for behavioral health with physical health care.  The GA team manages MHANJ's advocacy, legislative and public policy work on the state and national level.  This is accomplished through working with legislators and key governmental leadership officials; assuring a strong peer/consumer voice while supporting choice and the rights of individuals.  The GA team operates under the core belief that wellness and recovery is attainable.
The Cutting Edge, Policy Updates
Policy and Advocacy Initiatives
Policy Papers
Listed below are policy positions on mental health-related issues that have been accepted by the MHANJ Board of Directors. For the MHANJ's stance on issues that are not listed below, please contact Barbara Johnston, Director, Policy & Advocacy at bjohnston@mhanj.org.
Insurance Questions about Mental Health or Substance Use Treatment?  We Can Help!
Your Insurance Questions Answered
Our Insurance Specialists can help you navigate the insurance landscape and answer questions about private insurance, Medicaid and Medicare coverage. If you are underinsured or have no insurance, we can connect you with state-funded treatment programs through the New Jersey Department of Health, Division of Mental Health and Addiction Services.
For more information, visit our NJ Connect for Recovery Insurance Assistance Initiative Site
Click here for a printable version of our flyer
Have Your Voice Heard, Register to VOTE!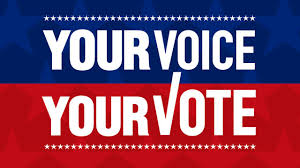 Reasons to VOTE:
Being a registered Voter gives you the power to have your voice heard!
Every election (big or small) matters and your vote matters!
Who you choose to run your local, State and National government has a direct impact on your life!
Policy or Advocacy Issue or Question? Contact Us!
Barbara Johnston, Director, Policy & Advocacy | bjohnston@mhanj.org | 973-571-4100 ext. 133