MHANJ Government Affairs
What We Do
The MHANJ Government Affairs (GA) Team works to ensure that New Jersey residents have access to quality behavioral health care (mental health and substance use). We advocate for integrated behavioral and physical health care.  We are proactive in supporting parity for behavioral health with physical health care.  The GA team manages MHANJ's advocacy, legislative and public policy work on the state and national level.  This is accomplished through working with legislators and key governmental leadership officials; assuring a strong peer/consumer voice while supporting choice and the rights of individuals.  The GA team operates under the core belief that wellness and recovery is attainable.
Policy and Advocacy Initiatives
Policy Papers
Listed below are policy positions on mental health-related issues that have been accepted by the MHANJ Board of Directors. For the MHANJ's stance on issues that are not listed below, please contact Barbara Johnston, Director, Policy & Advocacy at bjohnston@mhanj.org.
Insurance Questions about Mental Health or Substance Use Treatment?  We Can Help!
Your Insurance Questions Answered
Our Insurance Specialists can help you navigate the insurance landscape and answer questions about private insurance, Medicaid and Medicare coverage. If you are underinsured or have no insurance, we can connect you with state-funded treatment programs through the New Jersey Department of Health, Division of Mental Health and Addiction Services.
For more information, visit our NJ Connect for Recovery Insurance Assistance Initiative Site
Click here for a printable version of our flyer
Have Your Voice Heard, Register to VOTE!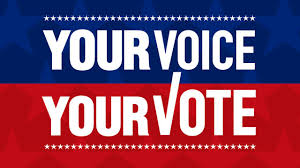 Reasons to VOTE:
Being a registered Voter gives you the power to have your voice heard!
Every election (big or small) matters and your vote matters!
Who you choose to run your local, State and National government has a direct impact on your life!
Policy or Advocacy Issue or Question? Contact Us!
Barb Johnston, Director, Policy & Advocacy | bjohnston@mhanj.org | 973-571-4100 ext. 133
Cynthia Spadola, Community Advocate | cspadola@mhanj.org | 973-865-3938 (cell)