COVID-19: Emotional Support for Families of Color
About the Program
The MHANJ recently received funding from the New Jersey Pandemic Relief Fund (NJPRF) to increase access to mental health support for families of color impacted by COVID-19, focusing in the most impacted counties in New Jersey. The funding will be used for an initiative entitled COVID-19 Pandemic: Emotional Support for Families of Color, a partnership program designed to work with churches and community organizations to improve the mental health of families of color, which ultimately can improve their overall wellness and quality of life.
Click here to read more.
If you have any questions about the COVID-19: Emotional Support for Families of Color program, please contact Jaime Angelini at Jangelini@mhanj.org or 973-571-4100, ext. 215.
Please Scroll this ENTIRE Page for Programs on our Calendar
TO ENLARGE DOUBLE, CLICK ON THE IMAGE,
TO DOWNLOAD, RIGHT CLICK ON THE IMAGE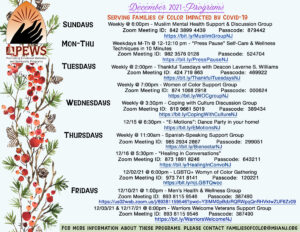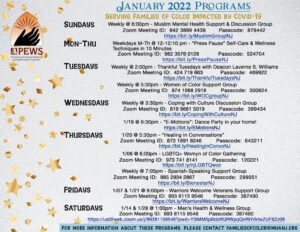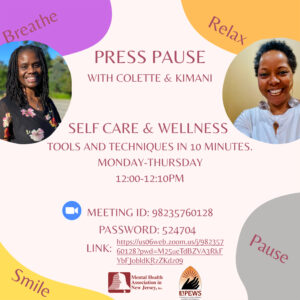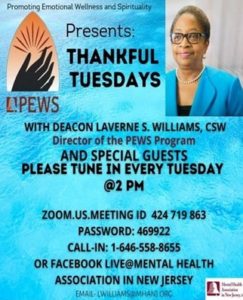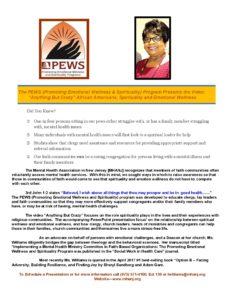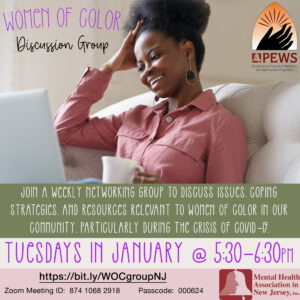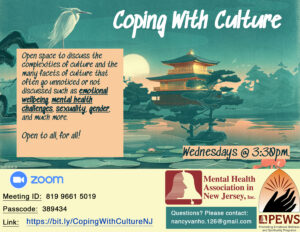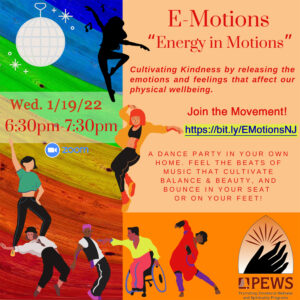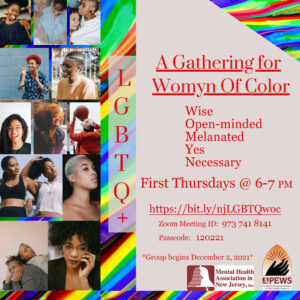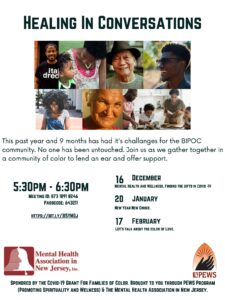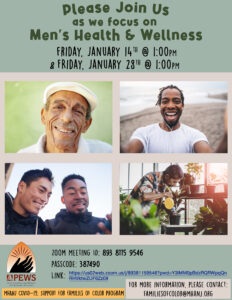 \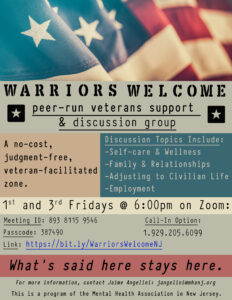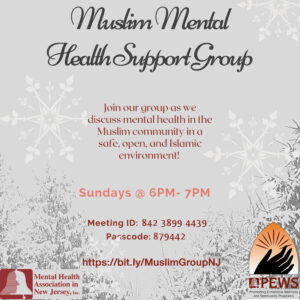 Available in Spanish