Behavioral Health Advocacy Team Program
Announcing an Exciting Advocacy Program for Community Members!
The MHANJ has partnered with the National Council of Alcoholism and Drug Addiction – NJ (NCADD-NJ), through a grant from vanAmeringen Foundation, Inc., to develop three regional Behavioral Health Advocacy Teams.  The purpose  of this collaboration is to improve overall behavioral health in New Jersey through grassroots, community advocacy.
Details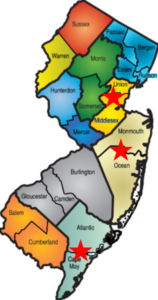 The three regional teams will be in Union/Middlesex Counties
(Northern), Monmouth/Ocean Counties (Central) and Atlantic/Cape May
Counties (Southern). Teams will meet once a month in the evening; food
and beverages will be provided. Regular Statewide trainings will be
available to members through-out the year, free of charge.
Apply to Join a Team Near You!