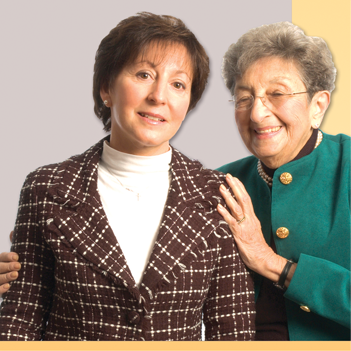 Help and Hope for Families
Family members can play an invaluable role in a person's recovery from mental health and substance use issues. As much as they may desire to make a difference, there are many barriers to overcome; however, there are resources available to help.
Intensive Family Support Services (IFSS) is a program that encompasses a range of supportive activities designed to improve the overall functioning and quality of life for family members with a mentally ill relative, including psychoeducation groups, individual family consultations, family support groups, system advocacy and linkage and referral. The MHANJ provides IFSS programs in Atlantic and Union Counties. IFSS is made possible with funding from the New Jersey Division of Mental Health and Addiction Services; there is no cost to participate.
Click here to read a brochure about the MHANJ's IFSS programs and for contact
information
contact us at the MHANJ through this website if your organization would like free copies of this brochure to distribute
.
 For contact information for IFSS programs in other counties, please call the NJ MentalHealthCares Helpline, toll-free, at 866-202-HELP (4357) (TTY 866-294-4356).
The MHANJ's NJ Connect for Recovery Call Line was established to help family members a
s well as
the person coping with opiate addiction issues. NJ Connect for Recovery also offers support and education groups for family members, providing a safe place for them to talk and share resources. For more information, please click here for the
NJ Connect for Recovery Help Line website
or dial the Call Line, toll-free, at
855-652-3737 (TTY 866-294-4356).